Sean Andrew, PA-C
---
Sean Andrew was born and grew up in Westwood, Massachusetts. He completed his undergraduate degree in exercise physiology at James Madison University and received a Masters of Physician Assistant Studies from MGH Institute of Health Professions. He spent several years working in general orthopedics before Joining Dr. Martin's Team in the Massachusetts General Hospital Sports Medicine Division. Clinical interests include: Hip arthroscopy, Athletic injuries of the shoulder, knees and hips, Soft tissue injuries of the knee including ligament and meniscal injuries, Soft tissue injuries of the shoulder including rotator cuff and labrum tears.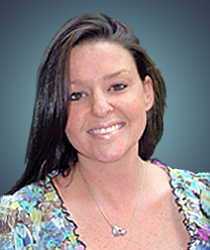 Monica LaHair, Office Manager / Assistant
---
Monica has been Dr. Martin's scheduling assistant for over 10 years. She is happy to assist with any questions concerning Dr. Martin's practice. You can contact Monica by phone, email or fax: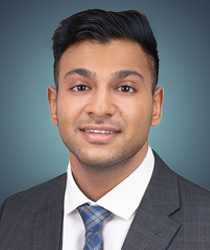 Nathan Cherian, MD, Research Fellow
---
Nathan was born and raised in Saint Louis, Missouri. He completed his BS in Health Management and Policy at Saint Louis University and received his MD from the University of Missouri – Columbia. His passion for the operating room began in medical school and was further bolstered by his clinical research experiences. Nathan's research interests focus on: postoperative outcomes and the incorporation of protocols for enhanced recovery after surgery. Outside of medicine, Nathan enjoys soccer, weightlifting, board games, the Cleveland Browns, and exploring the restaurants & culture that Boston has to offer!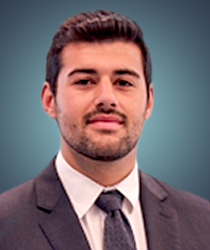 Kaveh Torabian, MS, Research Assistant
---
Kaveh was born and raised in Los Angeles, California. He completed his BS in Human Physiology with a minor in Economics at Boston University. He was also a member of BU's NCAA lacrosse team. After graduating in 2020, Kaveh returned to Boston University to complete his MS in Medical Sciences. He is currently taking a gap year while applying to medical school where he hopes to obtain his MD and become an orthopaedic surgeon. His interest in orthopedics stems from his days as an athlete and his research experience in biomechanics. In his spare time Kaveh enjoys playing basketball, golfing, going to the beach, and rooting for the Dallas Cowboys.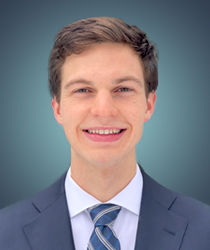 Michael Dean, BA, Research Assistant
---
Michael is from Northampton, MA and received his AB from Bowdoin College, where he majored in Biochemistry and Economics and minored in Physics. Michael hopes begin medical school in 2023, when he'll continue conducting research related to patient outcomes, orthobiologics, and cost analyses. In addition, Michael enjoys running, biking, weightlifting, playing board games, and exploring the city of Boston.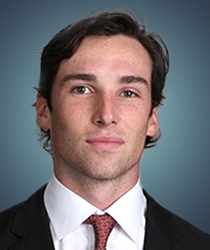 Kieran Dowley, BA, Research Assistant
---
Kieran is from Greenwich, CT and graduated from Brown University with a B.A in English and played NCAA football as a tight end. He has been active in orthopaedic research, having completed a research year at Hospital for Special Surgery under the guidance of Dr. Martin O'Malley and shadowing Dr. David Altchek at NYU Langone. Kieran's interest in joining Dr. Martin's research team stems from his life-long aspiration to become a sports medicine physician. He will be applying to medical school next year and plans to be on Dr. Martin's team for the next 2 years. In his free time, Kieran enjoys surfing, fishing/spearfishing, lacrosse, and listening to music.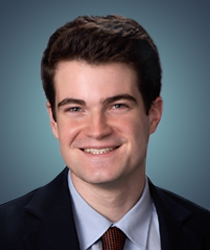 Zachary LaPorte, BA, Research Assistant
---
Zachary is from Baltimore, Maryland and graduated Summa Cum Laude as a salutatorian at Dartmouth College, majoring in Mathematics and minoring in Biology. Zachary was inducted into Phi Beta Kappa as a junior and named a Rufus Choate Scholar all four years. He has conducted research in Orthopaedic Sports Medicine with Dr. Miho Tanaka at MGH and Organ Transplantation with Dr. Dorry Segev at Johns Hopkins. He is currently applying to medical school and plans to work with the Dr. Scott Martin Research Team during his gap year. An avid outdoorsman, Zachary was a ski instructor and member of the rock climbing team at Dartmouth and looks forward to exploring the outdoor options surrounding Boston.