Sean Andrew, PA-C
---
Sean Andrew was born and grew up in Westwood, Massachusetts. He completed his undergraduate degree in exercise physiology at James Madison University and received a Masters of Physician Assistant Studies from MGH Institute of Health Professions. He spent several years working in general orthopedics before Joining Dr. Martin's Team in the Massachusetts General Hospital Sports Medicine Division. Clinical interests include: Hip arthroscopy, Athletic injuries of the shoulder, knees and hips, Soft tissue injuries of the knee including ligament and meniscal injuries, Soft tissue injuries of the shoulder including rotator cuff and labrum tears.
Monica LaHair, Office Manager / Assistant
---
Monica has been Dr. Martin's office coordinator since 2004. She is happy to assist with any questions concerning Dr. Martin's practice. You can contact Monica by phone, email or fax: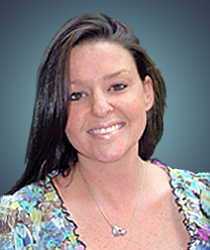 Stephen M. Gillinov, AB, Research Fellow
---
Stephen grew up in Cleveland, Ohio. He earned his AB in Human Evolutionary Biology from Harvard University in 2019, where he did research on the biomechanics of locomotion with Professor Dan Lieberman. He has had a passion for orthopaedic surgery since high school, and had his introduction to clinical research when he served as a research assistant with Dr. Martin's team from 2019-20. He subsequently enrolled in the M.D. program at Yale School of Medicine in 2020, where he has completed his first three years of medical school. His work with Dr. Martin and clinical rotations in medical school have reaffirmed his interest in orthopaedic surgery. Outside of medicine, Stephen enjoys long-distance running across Boston and Cambridge (he ran the Boston Marathon for the first time in 2021), tennis, reading, and enjoying all that Boston has to offer. He is thrilled to rejoin Dr. Martin's team for the year!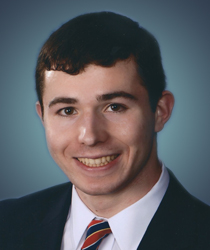 Bilal S. Siddiq, BS, Research Fellow
---
Bilal was born in Chicago, IL and moved to Memphis, TN early on where he was raised. He completed his BS in Neuroscience with a double minor in Chemistry and Religious Studies from Rhodes College. He currently attends medical school at the University of Tennessee Health Science Center, where he has completed his first three years. He plans to return to complete his fourth year of medical school after a research year here at MGH. His interest in Orthopedics first came when he rotated in the trauma unit during his Surgical clerkship and was able to participate in castings and immobilizations, as well as scrub into several cases. Outside of medicine, Bilal is an avid reader, considers himself a fledgling carpenter, and enjoys playing basketball.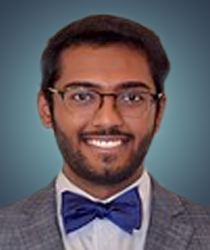 Kaveh Torabian, MS, Research Assistant
---
Kaveh was born and raised in Los Angeles, California. He completed his BS in Human Physiology with a minor in Economics at Boston University. He was also a member of BU's NCAA lacrosse team. After graduating in 2020, Kaveh returned to Boston University to complete his MS in Medical Sciences. He is currently taking a gap year while applying to medical school where he hopes to obtain his MD and become an orthopaedic surgeon. His interest in orthopedics stems from his days as an athlete and his research experience in biomechanics. In his spare time Kaveh enjoys playing basketball, golfing, going to the beach, and rooting for the Dallas Cowboys.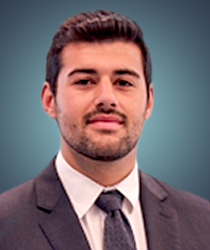 Kieran Dowley, BA, Research Assistant
---
Kieran is from Greenwich, CT and graduated from Brown University with a B.A in English and played NCAA football as a tight end. He has been active in orthopaedic research, having completed a research year at Hospital for Special Surgery under the guidance of Dr. Martin O'Malley and shadowing Dr. David Altchek at NYU Langone. Kieran's interest in joining Dr. Martin's research team stems from his life-long aspiration to become a sports medicine physician. He will be applying to medical school next year and plans to be on Dr. Martin's team for the next 2 years. In his free time, Kieran enjoys surfing, fishing/spearfishing, lacrosse, and listening to music.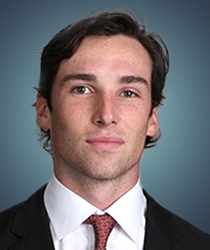 Jonathan S. Lee, BA, Research Assistant
---
Jonathan grew up in southern Delaware and graduated from Johns Hopkins University with a BA in Public Health. He has conducted orthopaedic sports medicine research at Midwest Orthopaedics at Rush and Johns Hopkins. Jonathan hopes to begin medical school in 2024 and is excited to work with Dr. Martin's team. In his free time, Jonathan enjoys staying active, watching sports, exploring nature, and playing card games.